COOKIES
Our cookies are baked throughout the day because nothing beats a warm cookie.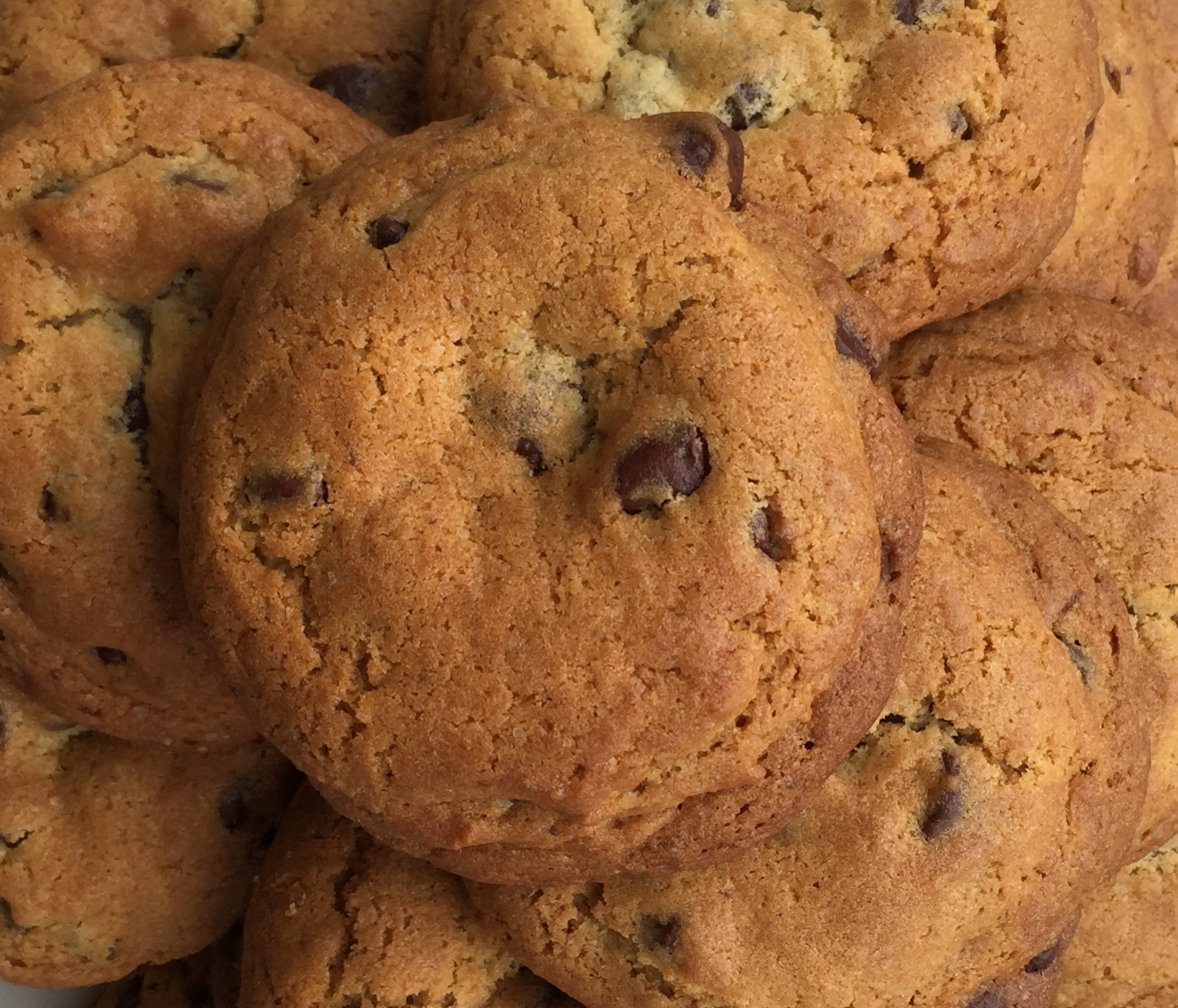 Chocolate Mint This sandwich cookie features our rich chocolate shortbread and a creamy, mint filling featuring mint from Seeds of Change (when available). It's like a home-made peppermint patty!
Classic Chocolate Chip A classic, chewy chocolate chip cookie, totally loaded with bittersweet chocolate chips. The taste of the butter and chocolate can shine because we use less sugar.
Coconut Macaroon Simply shredded coconut, egg whites, and sugar cooked and baked to perfection. Also available dipped in chocolate.
Parisian Macaron A rarity in Alaska, these are light, chewy, almond meal and egg white-based sandwich cookies. Our macarons are lovely, subtle colors because Fire Island uses no chemical dyes in any of our baking. Our fillings are naturally flavored with lemon zest, berries, hazelnut, chocolate and other seasonal flavors. Pair with our unique wooden container to make a great gift.
Peanut Butter Crème Sweet, peanut butter ganache sandwiched between crisp peanut oatmeal cookies. This is the cookie that will get you to the top of Flat Top.
Stacked Shortbread Sold in stacks of 6 these melt-in-your-mouth cookies make the perfect treat to bring to a friend or on a picnic. We like to change it up so check in with us for our featured flavor! Some of our favorites include chocolate hazelnut, maple pecan, Earl Grey, and strawberry rosemary! Psst! They're also vegan (but no one will believe you)!
Various Holiday Cookies Inquire on the holidays for individually-sold and decorated cookies, or special order a cookie platter for Hanuakkah or Christmas. Trays vary from year to year but varieties include toffee, biscotti, fruit and oat bars, jam thumbprints, sesame wafers, Russian tea cakes, brownies, butter cookies, rugelach, macaroons, chocolate sandwich cookies, peeps, and more.